A Step By Step Guide to Starting Your Own Business
Read it in 13 minutes
Calling out to all potential entrepreneurs! Have you ever thought about pursuing your passions and owning your very own store, but didn't feel as though you knew where to start? Well, this step by step guide will give you all of the tools and information that you'll need to get your dreams off the ground in Sweden!
Before You Get Started
1. Your Idea
As Earl Nightingale once stated, "Everything starts with an idea." And since this one idea is the foundation of everything that you will be working towards, it's best to thoroughly map it out. Whether you're planning on having a boutique or running a yoga studio, it doesn't matter. No matter what business you're trying to pursue you'll still need to consider a few things before going forward with the venture.
First and foremost, it's best to consider the timing, budget, business plan, and potential partnerships that go into running your very own business before you get started. Timing comes into play for many different reasons. Is your business seasonally inspired? If you're planning on opening an ice cream shop, well then perhaps it's best to consider starting this shop in the spring or summer. Are you working? Well, then when is the best time to leave your current job or shift over to part-time. Timing is everything, so make sure you properly plan the best time to jump into the entrepreneurship world!
Budgeting will play a larger part once you have set up your business, but it's also very important to have an idea beforehand too! There's no such thing as too much budgeting, and you can never go wrong with planning out different costs like venue, materials, marketing, employees, and having an extra cushion for yourself considering that most businesses don't usually turn a profit in the first year. Budgeting also helps in terms of developing your business plan, in terms of how big and bold you can go! In addition, having a set budget can also let you know if you need another person or partner to go into the business with you.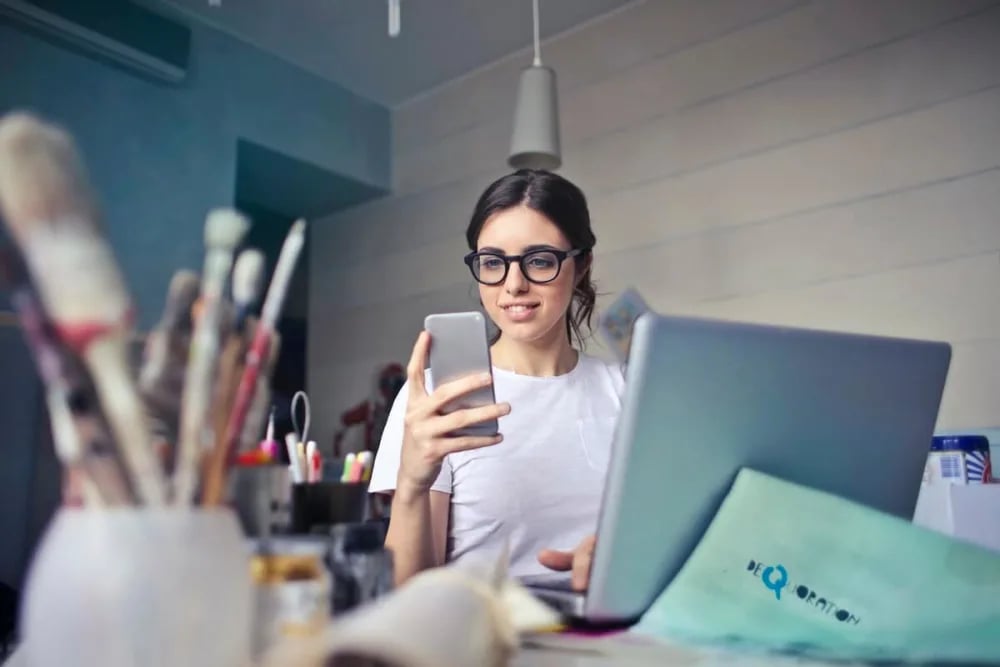 You're on Your Way…
Now that you've mapped out your idea, it's off to the races! It's time now to spring into action and start working on the nitty-gritty areas of opening up your own business. You're looking at a tedious and bureaucratic path ahead, but don't worry we have all the information you need to help you along the way.
1. Choosing the Right Forms
Choosing the correct business forms is an important first step in getting the ball rolling. Different forms cater to different businesses and it's important to be well informed in order to understand the financial risks. If you haven't figured out whether or not you need a partner at this point, well now would be the time. The most common company forms are
sole proprietorships (Enskild Firma)
,
trading companies (Handelsbolag),
and
limited companies (Aktiebolag)
.
Individual company or Sole Proprietorship (Enskild Firma)
A sole proprietorship is really for those who can do it all on their own and don't need additional "help" or capital from investors. Since everything falls on you, so does the majority of the financial risk. A sole proprietorship is not a legal entity so keep that in mind before choosing this particular form.
Trading company (Handelsbolag)


There aren't any huge differences between a sole proprietorship and a trading company. However, it does allow you to go into the venture with more people. You can choose to have one partner or several. While this balances out the financial risk, something to keep in mind is that if one shareholder is suddenly unable to pay their debts, then the rest of the company will have to make up for it.

Limited company (Aktiebolag)


The positive aspect of a limited company is that it is its own legal entity. This means that the financial risk is slightly less than that of a trading company or sole proprietorship because the responsibility falls on the company itself and not you personally. You have the option of starting a limited company alone or with others. You also have the option of registering it as a stock company, which is a limited company that has not run a business before. This can reduce the formalities you need to complete and the starting distance when starting up your business.
Besides these three there's also another option called an Invoice Without Company which a few of you may choose to do instead.
Invoice without company


This option is the true definition of self-employment. There's no need to register as a company and in fact, this option requires a lot less paperwork. However, you will need to pay fees to the self-employment services.
2. Your Name
I'm sure by now you've bounced around a couple of name ideas but now it's time to make it official! Your name is the heart of your brand and will be a benchmark for your future customers. If you need help finding the perfect name for your store or business check out
Namelix
for some ideas! And if you want to register your name so that other companies around the country can't have it check out
Bolagsverket
(The Swedish Companies Registration Office). Registering your name is by no means obligatory but it's beneficial in terms of marketing and customer retention. The last thing you want is for a customer to be searching for Red Rose Bakery, and end up on the other side of town at a florist's shop by mistake. Registering your name prevents that from happening.
3. Registering Your Business
This step can be a doozy! Registering at the Swedish tax office can take time, but if you have all of the information then it should go smoothly.
As a sole trader, the first thing that you need to do is register for an F-Skatt. An F-Skatt actually stands for företagare or entrepreneur tax. It is built for the tax office to have under the file that you pay taxes as the boss rather than an employee. It turns over the responsibility of registering your tax or social security payments to you. Skatteverket has a great starting point for
F-Skatt
on its website including information on how to apply. However, the entire process is a bit longer and all of the forms are only in Swedish so for those of you who can't speak the language, we recommend calling the tax agency or booking an appointment to meet with a service representative to get help on the matter. Skatteverket offers
free information meetings
that will help you get started in terms of running your own business.
However, something to take into consideration. If you are not a Swedish citizen, you may have to register with the migration office as well, before you can get started at Skatteverket. For those coming from the Nordics, (Denmark, Finland, Norway, and Iceland) or the EU / EEA there's no need to apply for a residence permit, and you can apply immediately for a personal number, which will help you get started as a sole trader. However, if you are Swiss citizen or coming from another country you will have to contact the migration office upon your arrival to Sweden. You can register for a permit
here
.
Another option is a
F/A Skatt
, which is the tax registration you will need in the event that you're still employed by the time you open up your business. That way your employer can continue making the deduction and paying the taxes directly, while you only have to handle the portion from your separate business.
This final option for registration might not come up until later on, but if you're selling more than SEK 30,000 at a given point in time then you will need to register for a
VAT
. VAT is the tax that everyone pays for goods and services. As a store owner, you will need to report and pay VAT to the state. It is an active, ongoing registration.
4. Getting a Permit
This step might not apply to everyone. The key is to do your research ahead of time. Luckily there's a website that compiles all of the information needed for those specific businesses that must obtain a permit:
Verksamt
.se. This website has a perfectly categorized list with every type of entrepreneur that will need a permit and why. If you're a potential restaurant owner, well all the info you need to get an Alcohol license is directly on Verksamt.se. If you're looking to start up in agriculture, well they have everything that you need to know on the Marketing of Agriculture Seed permits! Every permit needs to be registered in the municipality that you live in, and every fee is subject to your area.
5. Opening a Bank Account
Now if you have a sole proprietorship you are not required to complete this step, however, having your own business account is still beneficial for your company as a whole. If you have a Trading Company or a Limited Company this step is not optional! Getting a bank account for your store or business has so many different benefits from separating your private money and the money for your business, and you never have to give out your private bank account information. In Sweden, there are a lot of great banks to choose from:
Swedbank
,
SEB
,
Handelsbanken
, and many more. All of which will help you create the business account that's right for you.
6. Finding a Venue
Whether the plan is to stay mobile or to set down your roots in the heart of your own town, finding the perfect venue to host your goods or services is a super important first step in starting up your very own shop. Venues can be more creative nowadays but it's important to set up somewhere or somehow. Having a place to hold your supplies or products simply makes life easier, and becomes the soul of your business. In Sweden, you can look at different websites that show prospective real estate options for stores such as
Objektvision
,
Blocket
,
or even
Hemnet
. However, if a store isn't in the cards for you, trucks are also a valid option (for a food truck, shop on wheels, etc.). You can find a truck on Blocket.se as well.
7. A Payment Solution that Fits You
The simpler and smoother the checkout experience is, the more likely people will spend their money, so finding the right payment solution is a key element to starting your business! Make sure to set up something that works, is easy for the customer and for you. If you are running your business online you can look at multiple payment methods. Customers prefer alternatives such as Klarna, Paypal, card, Swish, or even account to account via Trustly.
For the majority of you in-person business and shop owners, you will also want versatility when it comes to transactions. Only accepting options like cash can seem unprofessional, and can make you lose out on valuable transactions due to people not being able to pay you. Give your customers options. Classic card terminals are always there, to be able to at least accept card payments, although they can sometimes be tricky when setting up and are riddled with high transaction and service fees. Alternatives like SumUp and Zettle are also valid options since the card terminals are smaller in size. However, our tap-to-phone solution Surfpay could also be something to think about as it is mobile, thanks to the terminal being directly on your Android device. It is also versatile allowing you to have multiple payment options like card, e-wallet, or Swish. In addition, the app has features for monitoring your sales which can aid you in the bookkeeping process, and it allows you to administer receipts via digital QR code, no printer is needed!
8.Insuring Your Company
Taking out the necessary business insurance is so important as it protects you from any pitfalls or mishaps along the way. The type of insurance you'll need really depends on the business you're running. If you have employees right from the start, then they will all need to be insured. If you own heavy equipment or machinery then you need to look into property and liability insurance. There are many different ways you can be insured and if you need help finding the right insurance you can take a look at
IF.se
.
9. Bookkeeping
Unless you're a former accountant, you might want to take a good look into other options in terms of managing your finances. Hiring a professional to monitor and handle your monthly sales, and to make sure your revenue is being allocated in the right direction. There are plenty of quality firms in Sweden that specialize in helping out smaller businesses or new entrepreneurs and work at an hourly rate. Contact the Association of Swedish Accounting Consultants and they will help you find the right person in your area. If you're looking to do it all on your own, then perhaps look into different software that could help you with your finances. Certain products can keep track of your sales, and give you data reports to help you navigate your business. They also manage the books for you, so you can rest easy. But whatever option you choose, make sure you do the proper research before committing to a product or service, in order to find what's best for your business.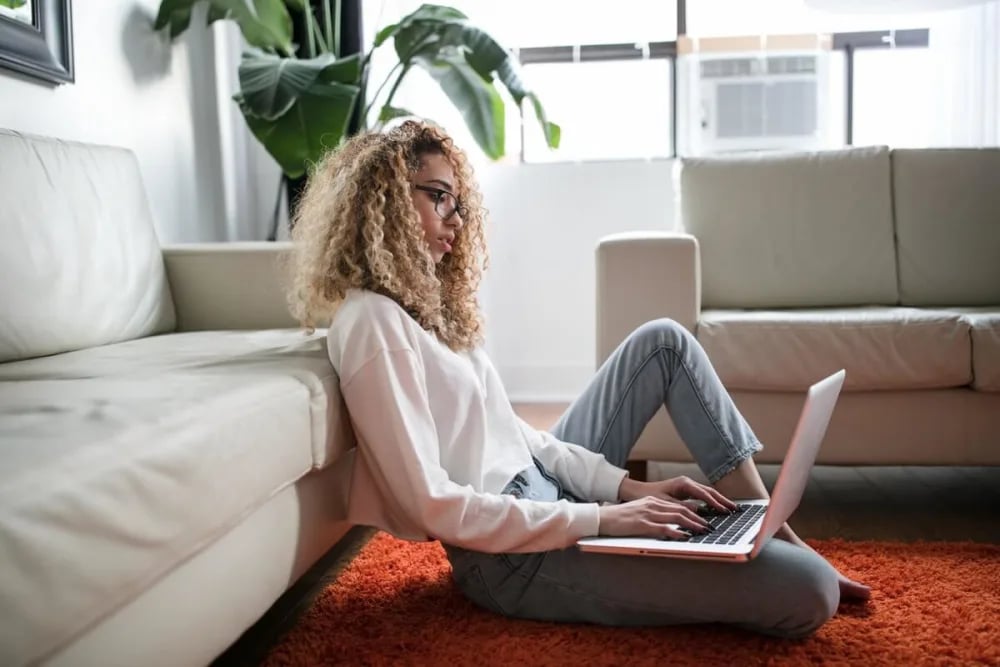 Now That It's All Set Up…
Now that you've gotten through all the paperwork, and have finally set up everything to get your business going, it's time to work on the elements that will bring home the bacon! Enticing customers and a future network are important aspects to running a full-fledged shop or business, helping you break out into the public eye.
1. The World Wide Web and You
Creating your very own website is almost as important as the shop itself. Whether or not you want to sell your products or services online doesn't matter, approximately
46% or all Google searches are for local businesses and 72% of those searches led to a store visit!
So even if you only create a site just to share reviews, pictures, or your location, it is still vital to maintaining a prosperous business. Make your site professional! If you're not tech-savvy and don't feel confident enough to develop your own website by yourself, look into CRM platforms that can make it easy for you. WordPress and Wix are just a few platforms that can really help you make a great website and they have special features to monitor your reach, traffic, and sales. These platforms can also aid you in creating eye-catching content that follows popular SEO keywords, to properly stand out from competitors. Another important tip is to register with
Google "My Business"
to show opening hours so people can find you on Maps. But ultimately just make sure you are out on the web, otherwise, your future customers might choose someone else over you!
2. Networking
Networking is important, no matter where you are. In the business world finding people to network with can be tough if you're not used to it. Luckily, Sweden offers services to help you connect with people in your industry or other companies that may be beneficial to you.
Verksamt.se
, has a list of potential advisors, investors, and companies that you can collaborate with, depending on which region you're from.
Business Sweden
allows you to connect with other companies around the country, and your local Nyföretagarcentrum or Jobs and Society Foundation can provide you with advice and hold regular events and meetings allowing you to mingle with other entrepreneurs. Another great idea is to check out different Facebook groups (like
Egen Företag!
) that are tailored to your industry, as well as Instagram accounts such as
@en.visare
. Finding the right people online can really help in terms of sharing and distributing information, and boosting your social media presence before you've even properly started it.
3. Social Media Tactics
Now that you've met your network in person and on Facebook, it's time to set up your business' social media accounts. Instagram and Facebook pages are an absolute must in terms of marketing. In fact, if you were considering not using these platforms you might as well pack it up right now. Social media has opened the door to a more personalized marketing experience that allows your customers to directly interact with you. It also allows you to keep them updated in the events of changes or news! Having social media keeps you relevant and improves customer retention and your brand's ability to penetrate the market. Make sure to start up your Instagram and Facebook account as soon as possible, but also make sure to look at other platforms like TikTok, Twitter, Tumblr, Pinterest, Linkedin, and/or Snapchat depending on your products or services and their target demographics.
### 4. Hiring the Right People
Now, this might be farther down the road for some of you, but it is still an important step. You want the right kind of employees behind you, ones that accurately understand your brand, vision, and mission. Employees that will treat your customers with care. Experience is not as important as attitude, remember that! But before you hire anyone, it's crucial that you know the rules in Sweden. Employment law is regulated by the
Lagen om Anställningsskydd
, or LAS which is the Employment Protection Act. This ensures that employees are hired for an indefinite period of time unless stated otherwise in the contract. It also lays out the four different types of fixed terms such as:
General fixed-term contracts (visstidsanställning)

Temporary substitute employment (vikariat)

Seasonal Employment (säsongsanställning)

Employing someone over the age of 67
The website will also help you navigate parental leave, vacation dates, sick days, etc. It's beneficial to familiarize yourself with the terms and conditions before deciding to hire.
Hopefully, all of this information set you down the right path of entrepreneurship, and made life easier in terms of getting your store or business off the ground! If you've managed to finish all of these steps you can check out our
"5 Tips for How to Grow a Business"
post to help you expand your new empire! Or just sign up down below to get notified when new articles come out!