Accept
contactless payments

on your smartphone

Surfpay leverages your smartphone's NFC chip and enables you to receive contactless card payments using your phone. With the all-new Tap to Phone technology, your smartphone becomes your payment terminal.
Accepting all major card brands

EMV certified for secure payments
Scroll for the Surfpay tour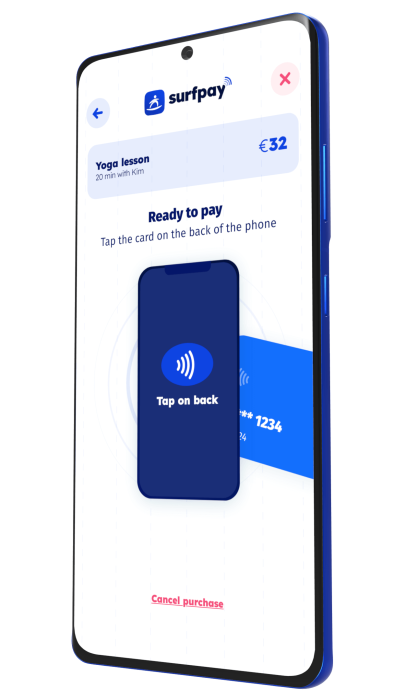 Accept card payments on your Android phone
Surfpay lets you accept card payments directly on the back of an Android phone. In addition to card payments, you will also be able to charge with Swish directly from the Surfpay app, instead of referring the customer to a phone number. We will provide the winners with a new Android phone to complete the test period, which you can then keep completely free of charge.
Accept contactless card payments

Accept payments with your current Swish number, directly in the Surfpay app

Send a digital transaction slip to the customer, instead of printing it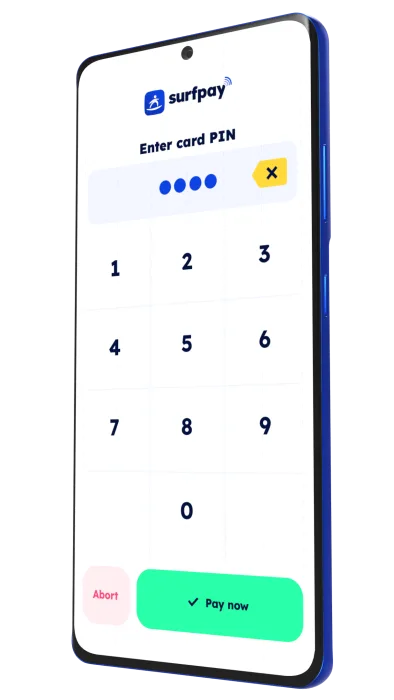 No limits thanks to PIN
Thanks to the PCI-DSS-certified PIN app, you will be able to charge as usual, even if the customer needs to enter their PIN code to complete the payment. The Surfpay app works in the same way as your external card reader, but with a digital keypad instead of a physical one.
No limits

Enter the PIN code directly on the screen
Leave them with a digital slip
You do not have to buy a printer to be able to provide your customers with a transaction slip. Send a link instead, from which they can save it as a PDF or store it as an image. Let's continue the digital revolution.
Digital Transaction Release

No need for extra hardware in the form of printers

Add promotions and attract the customer back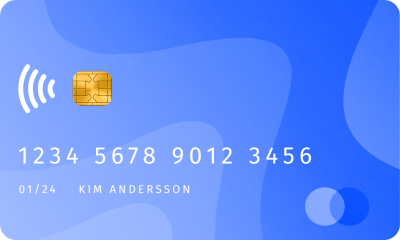 This is how easy it is
Download the Surfpay app
Surfpay is currently available for early access to selected merchants. We will launch it for everyone very soon.
Set up your merchant account
Once you download the app, set up your merchant account with the easy in-app KYC in a jiffy.
Start accepting payments
Accept contactless card payments along with other payment methods like Swish, Buy now pay later, and more.
Coming soon
Sign up to our waiting list
Surfpay is currently available for early access to selected merchants. We have just conducted the first fully EMV-certified Tap on Phone transaction in Europe. We are planning a full rollout early 2022.
Sign up to get an invite when we launch the app.
Surfpay is available for phones running Android 8 and above. It will be available in iOS shortly.