How to use the Surfpay app: A step by step blog to show and explain how you can use and accept contactless card payments using the Surfpay app
Read it in 2 minutes
Contactless card payments are here to stay. In fact, most credit cards have contactless payment options now. The Surfpay app makes it easy to set up a system that allows you to accept these payments. This blog goes into a few different ways you can use the Surfpay app and a few features that will help.
Published September 15, 2021
If you are a small business owner, one of the most important aspects of your business is taking payments. Without taking payments your business will struggle to grow. The Surfpay app can provide a simple and secure way to take payments, and this blog will show you how. Step by step.
1. Download the app
The Surfpay app is currently out for selected merchants, but a full-scale release is planned in the coming months. You can easily sign up to our waiting list to be one of the first to know when we are getting ready, or even become one of the selected merchants.
Anyway, once released the app will be available on Google Play for Android and on AppStore for iOS.
2. Go through the onboarding
The onboarding, or KYC (Know your customer), as banks and others like to call it, is where we get to know you and your business. To make sure that you get an easy onboarding, we put in a lot of effort and tests to make sure that the flow is simple for you to complete. We are interested in what goods or services you are selling, who you are and to which bank account you'd like to get your money. That's basically it.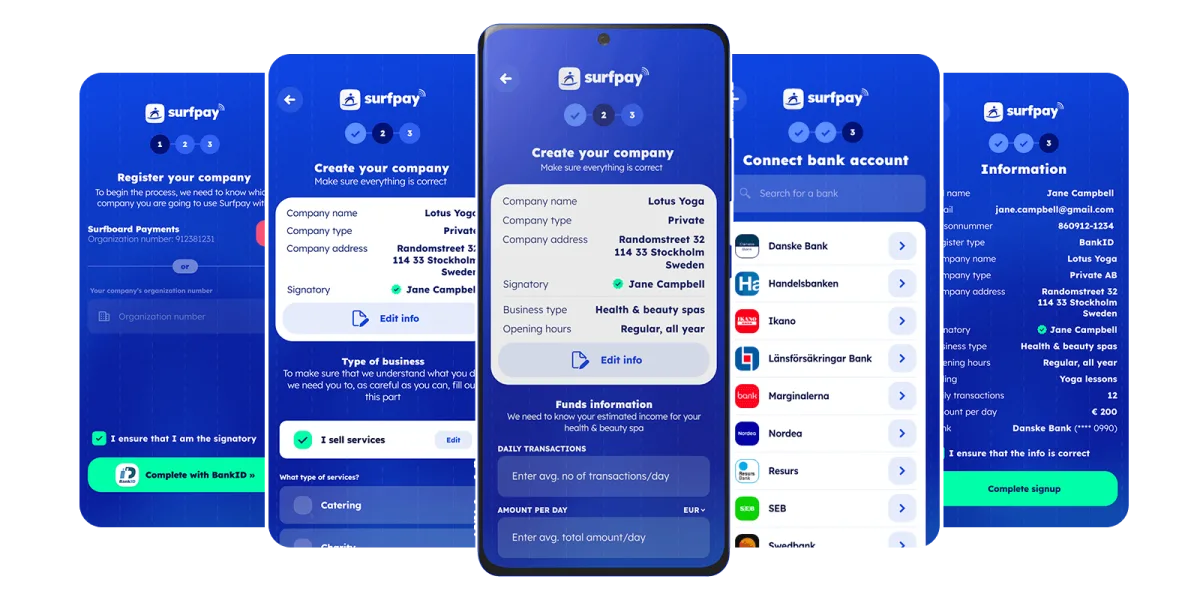 3. Get familiar with the app
Once done with the onboarding you have access to the Surfpay app. Here, you can get familiar with the functionalities of the app. For example, learn your way around the dashboards and data, set up new payment methods like Swish or other relevant local schemes in your area, and of course, accept your very first payment in the app.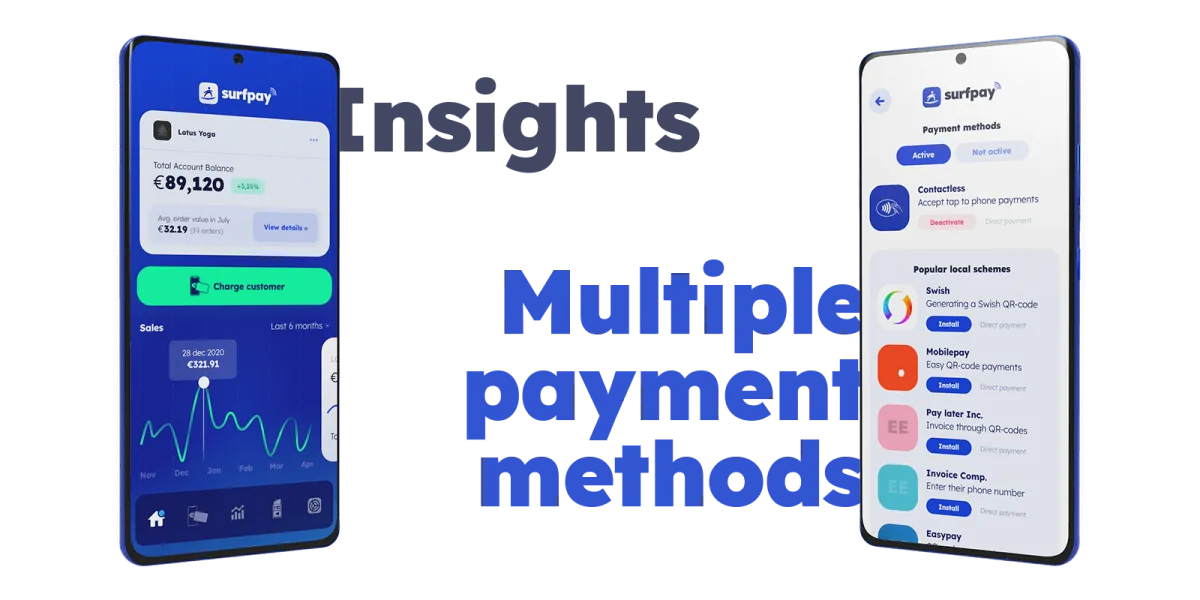 4. Accept contactless card payments
So what do you really have to do to accept your very first contactless card payment? Well, first of all, you need to locate the NFC chip on your device. Our onboarding helps you with this, and at this stage, you'll probably know where to get the tap. If you are uncertain, help is always just a few centimeters away from your fingertips. So don't feel stressed out if you conduct your first payment on a real customer in your store.
The flow of the payment is easy. You enter the amount you are going to charge, you add a description to it (optional) and then you just reach out the device towards the customer who taps their card on the back of yours. Does it sound too easy? Well, it is that easy. If needed, by the amount or the customers' card, a PIN entry the screen will shift and give your customer a digital PIN-pad to use in the same app. No limitations at all.
After the payment is done, you'll get the option to provide the slip digitally to your customer. Either by entering their phone number, email, or even smoother by just showing the QR-code to them and having them scan it from their own device.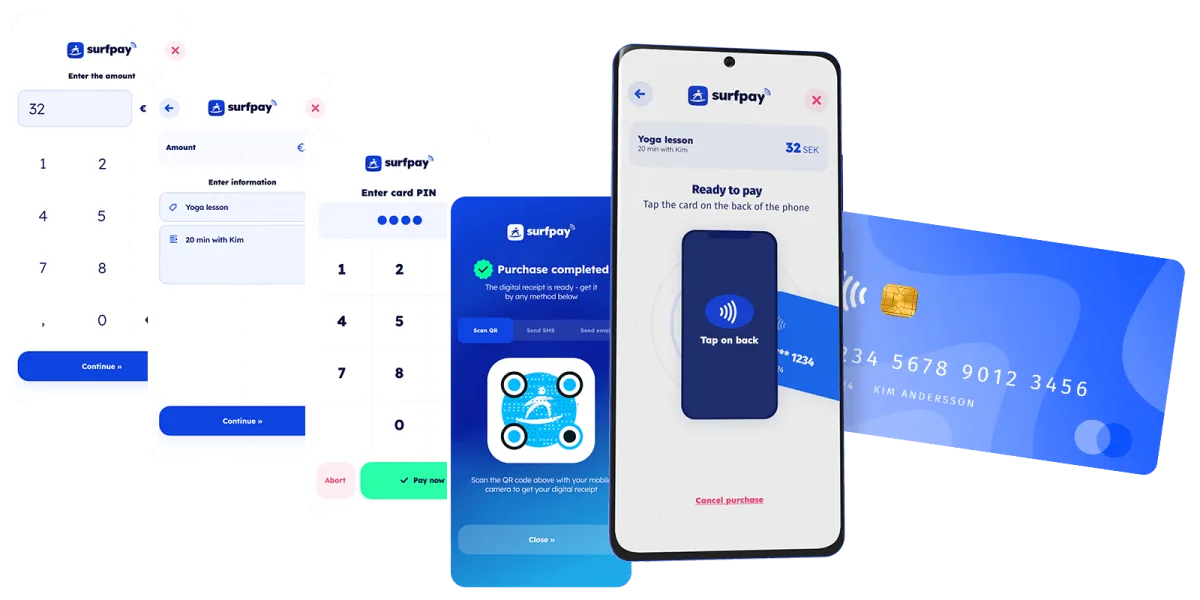 And that's it!
To follow for more posts like this, sign up to our email subscription list below